Graduate Programs
The department of sociology at McMaster University offers an exceptional graduate experience.
The department fosters close mentorship with faculty members who are leading scholars in the fields of gender, sexuality and family; political sociology, social movements and social policy; race, ethnicity, and immigration; social inequality; social psychology; and sociology of work and occupations.
Our graduate programs emphasize the importance of good scholarship and trains students in current developments in the field of sociology in Canada and internationally.
MA Sociology
Prepares students for jobs in a variety of institutions and future academic pursuits.
View MA Sociology
MA Sociology: Stream in Social Psychology
Study courses in social psychology from a sociological perspective.
View MA Social Psychology
PhD Sociology
Provides the training necessary to pursue academic and non-academic positions.
View PhD program
Contact Us
Associate Professor & Chair, Graduate Program
Canada Research Chair in Mental Health and Work-Life Transitions
Corinne Jehle
Administrative Assistant, Graduate Program
Find a Social Sciences Expert
Researchers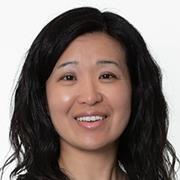 Dr. Risa (Lisa) Kaida
Associate Professor, Sociology
Dr. Charles Breton
Adjunct Assistant Professor, Political Science
Dr. Gavin Andrews
Professor, Health, Aging & Society
Geriatrics and gerontology, Aging, Human geography